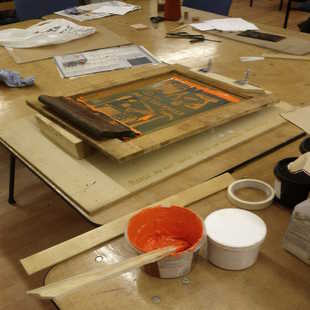 Screen Printing Workshop
On Thursday 5th December, learn to screen print and to make your own screens at Nottingham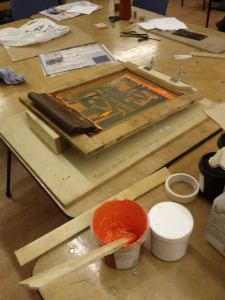 Hackspace.
In this workshop Becky, Matt and Dominic will show the process of making a screen and printing onto different materials (paper and fabric). This will include cleaning screens, applying and removing photo-emulsion, creating an image and techniques for making good prints. You will take home some of your own prints.
This workshop will run from 7pm onwards.
Cost: £6
Book here: https://www.eventbrite.co.uk/e/screen-printing-workshop-tickets-9090476861
This can be a messy process, so please wear old clothes.
Any questions at all then please email: matt@re-innovation.co.uk.