Get Involved!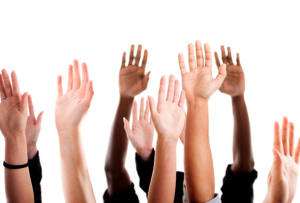 Nottingham Hackspace is run entirely by volunteers – nobody gets paid, or any other reward, for helping keep the space running.
Well, that's not entirely true.  You do get a warm fuzzy feeling knowing that you have helped to improve an organisation that is committed to providing space for everyone to work on their projects and meet similarly minded people.
We always need more people to help keep the space running, so what can you do to help?  Anything!  You don't even need any particular skills.  We have jobs ranging from sweeping the floor to building walls to maintaining machines.
If you are not sure how you can help, we have a list of jobs available on the wiki:
http://wiki.nottinghack.org.uk/wiki/Volunteering
Or you can turn up to a Hack the Space day – every first Sunday of the month from 11am.  There will be lots of jobs and people to help you find something useful to do.