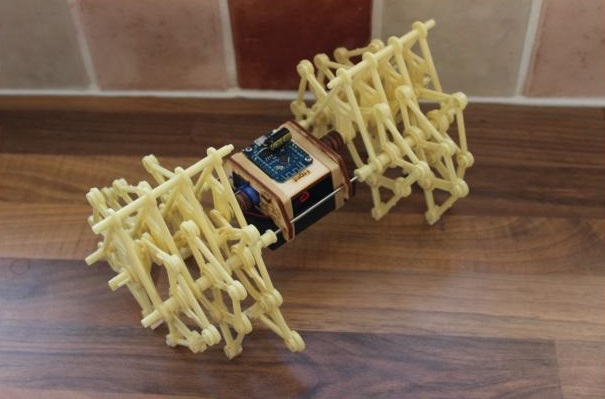 Workshop – Strandbeest Walking Robots – 24th Feb 2019
A workshop with Martin Raynsford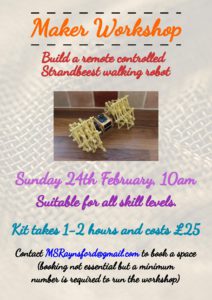 With kind permission from the trustees and generous assistance from Ian Dickinson, I would love to come to Nottingham and put on a workshop making my Strandbeest walking robots as seen in this video.
The kit contains everything you need to build a wind powered strandbeest walker, with additional components to motorise the design and control it from your mobile device. The kit generally takes about 2 hours to assemble but if you're already competent at soldering that will easily be less. The boards come pre programmed but I'm happy to stay after and help people set up their arduino environment if they want to play with the software.
The date is provisionally set for the 24th of February at 10am, the price will be £25. Booking is not essential but I need positive confirmation from a few attendees to ensure it actually happens. Contact MSRaynsford@gmail.com to book a space.
More information about the kit can be found here.
The kit itself includes a wemos D1 which uses the ESP8266 so it's a great introduction to that wifi module. It's been a long time since I've been to the space so I look forward to seeing some of you again in February.
Martin