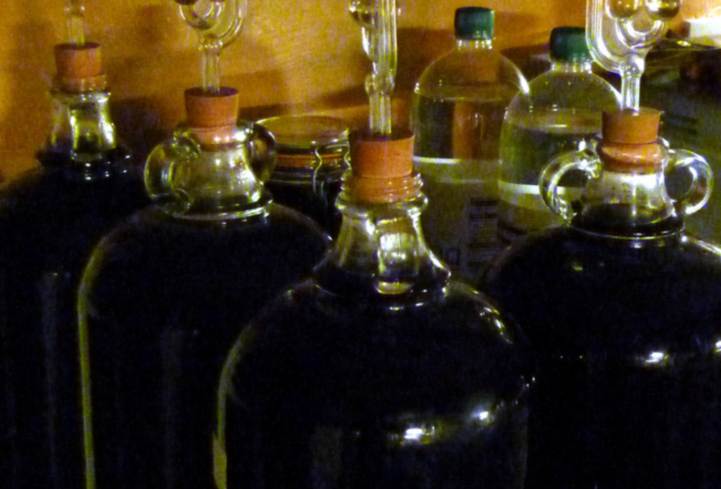 Winemaking Workshop on 27 September
Learn to make your own wine on Thursday, 27 September, at the Nottingham Hackspace, starting at around 7:30.
Hackspace member Matt Little will be explaining the process of making your own wine and how the equipment works – plus there'll be a bit of homemade elderberry wine to try out!
Making homemade wine is a fairly straightforward way to use up elderflowers, elderberries, dandelions, strawberries, grapes, rhubarb and more! Easier than homebrewing beer, a great conversation starter, and fun!
This workshop will cost only £1 – covering all the details. Winemaking equipment will be kept at the Hackspace, excluding large glass demijohns, which can be purchased at Wilkinsons and online.
So find out how to make wine at the Nottingham Hackspace!