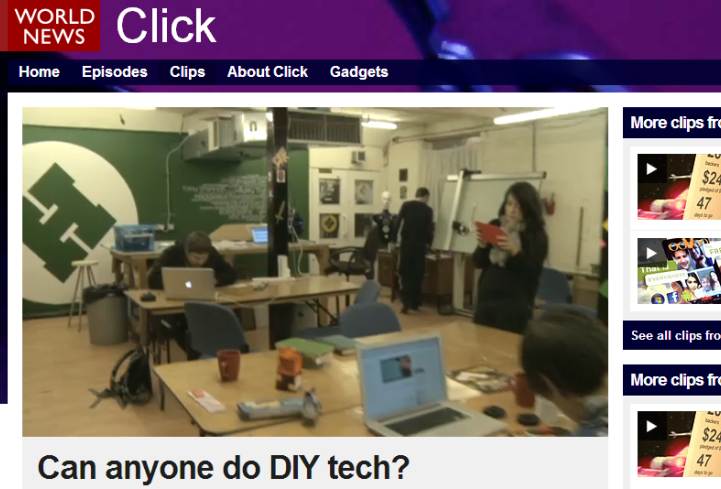 Nottingham Hackspace on BBC Click
You can see the Nottingham Hackspace and some of its members on BBC's Click this weekend or on the BBC website.
LJ Rich (@LJRICH) came to Nottingham to visit Phenoptix and the Hackspace as part of her piece on DIY tech. From Minty Boost kits to Raspberry Pis to laser cutting, the news piece covers a wide range of electronics and ideas that you can explore at the Nottingham Hackspace.
Click airs on the BBC News channel, and can be seen at 7:30pm on Saturdays and 1:30pm on Sundays.
If you are interested in seeing what you can do with tech, come see us on Wednesdays at our Open Hack Nights!