Motors & Mayhem Event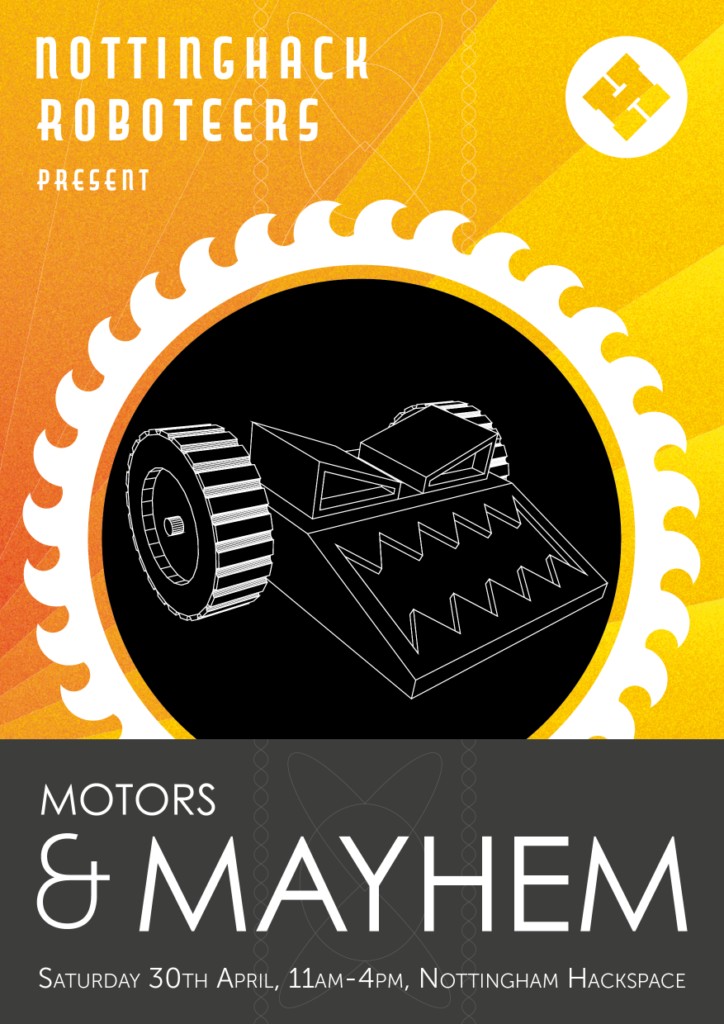 Join us on Saturday 30th of April for a remote control rumble of tiny proportions!
At our first combat robot event, you will have the chance to take part in epic battles, discover more about combat robots and find out how to make your own!
If you want to make your own robot to fight on the day, you can find out more about the rules on our wiki page: https://wiki.nottinghack.org.uk/wiki/Combat_Robotics
You can also join the #combat-robotics channel on Slack to share ideas, designs and tips!
You can order a kit to build your own Antweight robot from Bristol Bot Builders: https://shop.bristolbotbuilders.com/product/antkit/
To enable us to make sure everyone is safe and comfortable on the day, please let us know if you are coming by adding your name to the list on our wiki page.