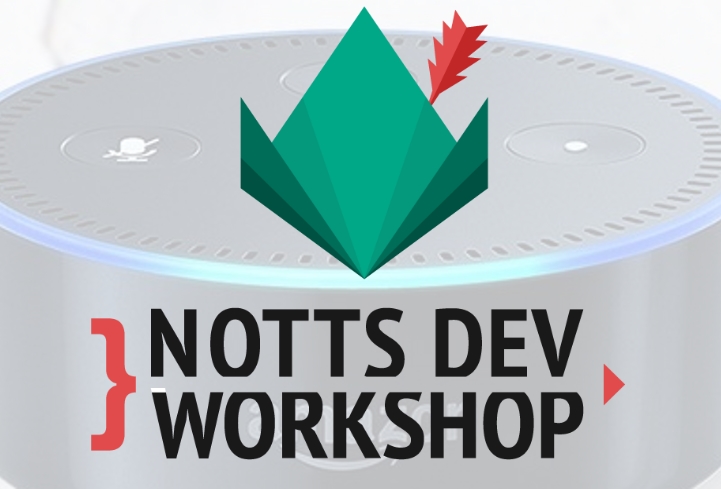 Make conversation with Alexa at the next Notts Dev Workshop!
Nottingham Hackspace is happy to host the next Notts Dev Workshop on Thursday, 7 September, from 5:30pm until 8:30pm.
In this workshop, Steven Pears will be going through the stages of building two Alexa Skills using C# and AWS Lambda, as well as how users can take advantage of them through an Amazon Echo Dot.
As the popularity of smart speakers in the home rises, we'll look at how to get users to interact with the Alexa assistant, discussing the underlying structures and adding functionality.
For this workshop, you'll need:
Laptop
Visual Studio 2017
AWS Toolkit for .NET
AWS account
To sign up for this free workshop, join the Notts Dev Workshop Meetup group.