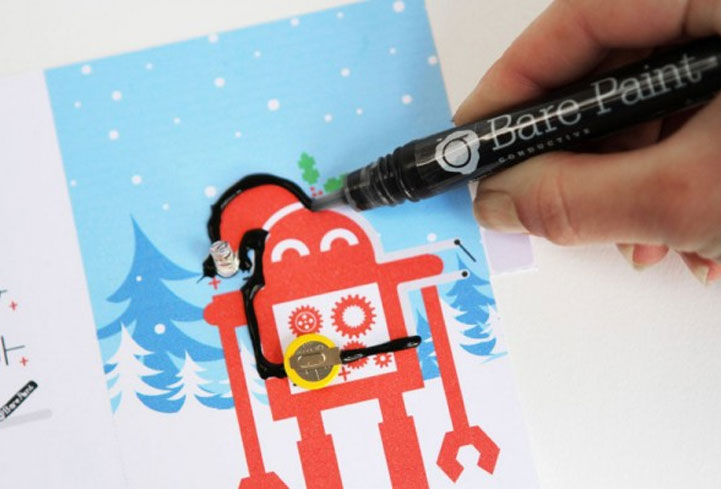 Five Fantastic Festive Workshops!
Throughout December, we're hosting five brilliant workshop activities, perfect for the Hacker in need of a unique gift idea, or kids and parents looking for a fun and creative activity.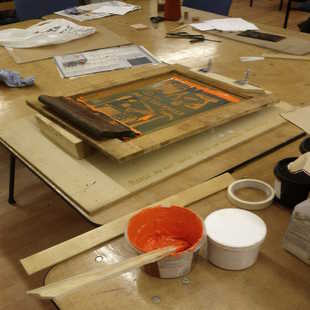 Screenprinting
Thursday 5th December, 7pm – 10pm
Screenprinting uses a photographic process to make a screen from a black-and-white image, which is then used to print copies of the image. This workshop will be hosted by Matt, Becky and Dominic, who will show you how to print onto different materials, make screens, and create good prints.If you're looking to make one-of-a-kind Christmas cards and gifts using your own designs, then this is definitely the workshop for you!
Cost: £7, 25 places available. Book online! 

---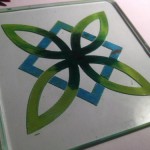 Wax Inlay Workshop
Saturday 7th December, 1pm – 4pm
Pick out delightful designs using coloured wax! Come away with brightly coloured Christmas decorations, sun catchers or even a personalised coaster with your name in! Suitable for kids and adults alike! All materials provided.
---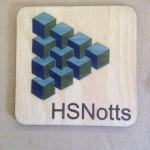 Marquetry Workshop
Thursday, 12th December, 7pm-10pm
Make a coaster with coloured wood veneer inlay and personalise it with your name! Learn a little about the art of veneer inlay and how a laser cutter can be used to make the process simpler.
---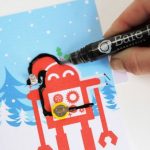 Light-Up Christmas Cards Workshop
Saturday, 14th December, 1pm – 4pm
Learn how to make a light-up blinking LED Christmas card or decoration in this fun and exciting workshop for all ages! Using Bare Conductive electrically conductive paint, this workshop is open to all ages and you will produce a great light-up card that'll make a fantastic Christmas decoration!
Cost: £7, 15 places available. Book online!
---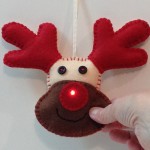 Soft Circuit (E-Textile) Christmas Rudolph Decoration.
Thursday, 19th December, 7pm – 10pm
Decorate your house this Christmas with everyone's favourite reindeer: the one with that famous red nose! Make his nose glow even brighter by using a PCB LED that sits under the fabric and lights up when you hold the push switch hidden in his cheek.