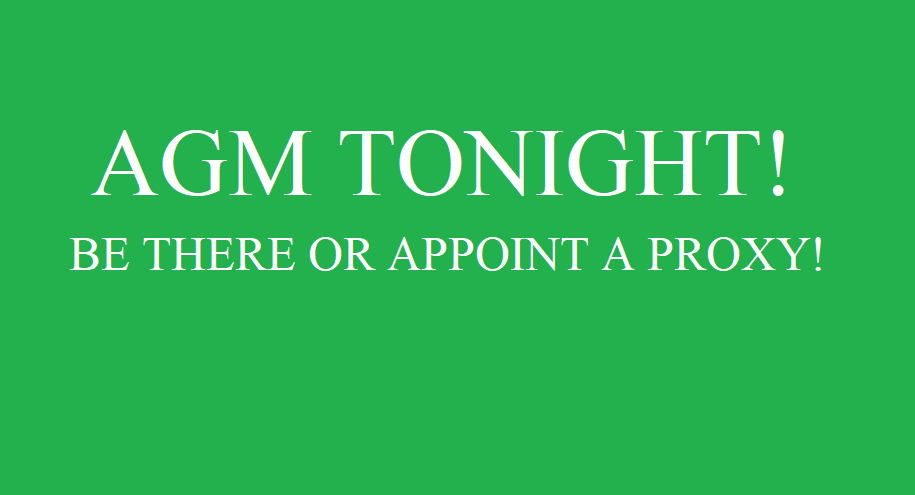 AGM: TODAY! 7.30PM THURSDAY 24TH JANUARY 2019
The Nottingham Hackspace AGM will be held on Thursday 24 January (TODAY!), starting at 7:30 pm. It will be in the Hackspace Classroom (down in 2.5).
It is extremely important that we reach quorate for this meeting.
Quorate is 130 members.  If you cannot attend, please choose a proxy voter from this page: https://wiki.nottinghack.org.uk/wiki/2019-01-24_AGM_Proxy_Votes
It is absolutely vital for the survival of the space that members attend.
Thank you and we look forward to seeing you or your proxy at the meeting.
Kind regards,
Nottingham Hackspace Trustees