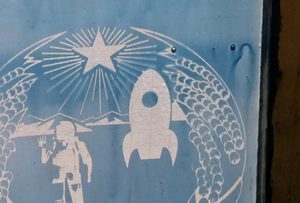 Learn how to create one-colour screenprints in this exciting workshop with Matt Little on Thursday, 17th January, from 7pm to 9pm.
Using a black-and-white A5 image, you will learn how to use photo emulsion, create a silk screen mask, learn printing techniques and inks, and how to re-use and clean up the equipment.
You will produce an attractive one-colour print onto a sheet of paper.
The workshop will cost £5 per person, covering the cost of equipment. Please bring your own A5-sized black and white image (fitting within 21cm x 14.8cm or 8.3″ x 5.8″).
This workshop is limited to 10 people. To book, please visit the Google Group post.