Global Game Jam 2012
The Hackspace recently acted as a Global Gamejam 2012 venue, with about 25 people descending on the space for the weekend to make games.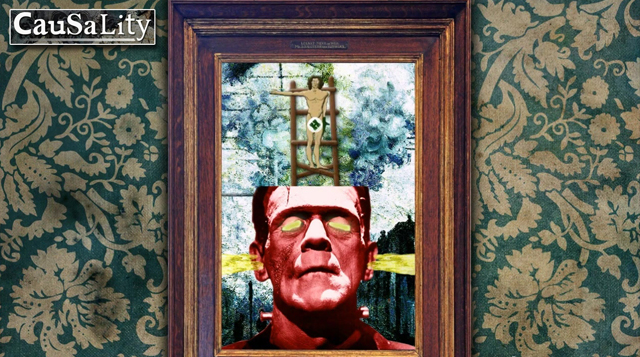 In case you don't know much about the making games, modern console games take between eighteen and twenty-four months to create. The challenge of the Global Game Jam is that these teams had just two days to make something, so… a pretty tight deadline! We had seven teams compete in all, including local companies IndieSkies and Nerf Games.
As well as myself (David H), hackspace members Andrew Armstong and Andy Thorpe helped to make sure everything ran smoothly. While the teams cracked on with their projects, we also played quite a bit of Johann Sebastian Joust. Below are shots and a video from a couple of the projects.
Andrew Roper from IndieSkies writes:
Quest for Indimmortality is a game where you, a budding alchemist, are fantasizing over creating the philosophers stone, a rare and hard to create item. You start out with basic ingredients and some metal, and have to combine ingredients in the right equipment to be able to produce more valuable metals. Eventually you'll create the philosophers stone and gain Immortality. Developed by Ryan Simpson and Andrew Roper, music by Gavin Harrison.

Unfortunately, the game wasn't able to be completed over the 48 hours, though there are plans to continue development in the near future.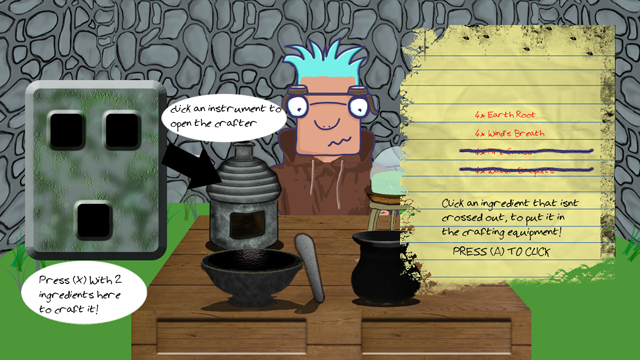 Also by some developers from IndieSkies and sent to us by Lewis Moore, Causality:
The most fun thing about that one during the jam was watching their artist mess around with the assets.
Game jams aren't really about making a polished game, which would be impossible, they're about roughing out a new idea. Confining development to such a short timescale means that a team can try out some really risky or strange ideas for games, without wasting a huge dollop of a studio's time and resources to make something that ultimately doesn't pan out.
We're looking forward to hosting more of them at the hackspace.